Customer Service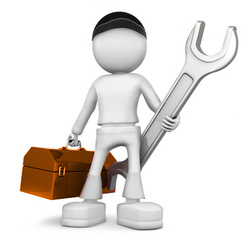 Being a specialist for custom-engineered transport logistics equipment, we can understand your specific requirements. Therefore, you can expect from us
before you order:
Project Engineering
Extensive consultancy concerning the best solution for the customer's tasks - in consideration of suitability, feasibility and efficiency.
Creation of a layout study/technical drawing of the recommend device in CAD drawing format & weight distribution calculation of your truck. Of course, free of charge and without any obligations !


Formulation of a detailed, technical specification concerning the recommend equipment, which fulfills your demands.
and after ordering:
Technical Assistance/Hotline
Immediate technical assistance - provided by our customer service representative via phone or email and/or by your nearest distributor/contractual workshop of your EOS-ENVIRO product.


Warranty
A product warranty is granted regarding all EOS-ENVIRO Products for a period of 1 year on hydraulic components and of 2 years on on structural parts.

Equipment Manual/Spare Parts List
Detailed Installation/Usage & Maintenance Manual of your EOS-ENVIRO Equipment in English, spare parts catalog as well as the according hydraulic and electrical circuit diagrams for the product.
Installation & After-Sales Service
To ensure your satisfaction we have set up a network of skilled, contractual workshops for proper mounting and after sales service - such as maintenance and repairs - providing you with the fast supply and competent installation of original spare parts from their stock.


Consultancy
Of course, our experienced distribution partners are happy to consult you also regarding your new EOS-ENVIRO Product and its special features.
Competence - Commitment - Customer Service:


YOU check us - We convince YOU !
---