Engineering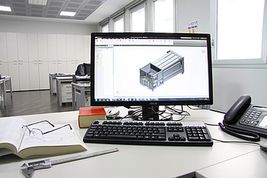 With modern workstations - running software such as CAD 2 D & CAD/CAM 3D Parametric (
Autodesk® Inventor®, AutoCAD Mechanical
) - the involved design departments are being able to generate all necessary technical drawings, technical specifications and 3D formulations - in order to present you virtual representations of the final
ContiLift
product and its performance before manufacturing is being started.
To ensure the safety of our
ContiLift
equipments - in particular, of custom made devices - structural tests are
carried out by highly trained technicians. Due to their commitment and skills you can expect also technical advices & studies in regard to new, suitable product solutions acc. to your specific requirements. In order to avoid unnecessary costs for the customer's budget, the design departments are keen on adapting our standard
ContiLift
product range to your requirements.
User's Manuals as well as technical files of standardized & of customized equipments are formulated and issued by the technical design departments in English language.
Production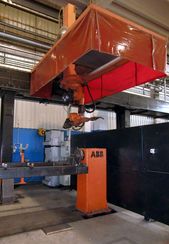 Custom-engineered and standard ContiLift ISO Container Handling Units, Hook Lifts, Skip Loaders & Tarp Systems are produced in Northern Italy (EU) by our 3 contractual manufacturers (CM) - equipped with state-of-the-art production engineering. Therefore, they are not only well prepared for tomorrow's market with welding robots, CNC-devices, environmentally friendly spray booths etc., but also for provision of high performance ContiLift equipment today !

Each customer project is designed, calculated and controlled by our technical department with CAD software programs in order to be realized - acc. to EU Machinery Directive 2006/42/CE - by a skilled and highly motivated team of actual more than 250 employees to exceed your expectations !

Images
The production at all contractual production sites in Northern Italy is based on the conformity with the Quality System UNI EN ISO 9001: 2008 and is continuously certified by TUV Rheinland !