Here, you can get answers to the most, frequently asked questions concerning ContiLift Equipment:

Q: Where do you produce ?
A: All of our ContiLift products are assembled on behalf of EOS-ENVIRO by our contractual manufacturers in Northern Italy/EU and delivered with CE Certificate acc. to EU Machinery Directice 2006/42/CE !
Read more:

Q: Do you supply only standard hook lifts & skip loaders or also custom-made units ?

A: ContiLift Hook Lifts & Skip Loaders are also available as custom-made products, because it's our target to meet your specific requirements !

Tell us your specific demand:


Q: Do you deliver your products only on basis EXW Factory Italy or also CIF.....?

A: On request, we also arrange the shipment of your ContiLift product to your next available port on basis CIF with separated invoice !

Get more info: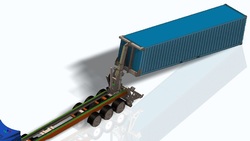 Q: Do you supply the 40' ISO Container Handling Unit ContiLift CHU-40 only with semi-trailer or can I mount it on my own trailer here on site ?


A: It's up to you, whether you'd prefer to install the ContiLift CHU-40 Module onto a locally provided, suitable semi-trailer chassis by yourself/workshop or whether you'd like to get the whole unit "fit for purpose" !

Learn more about the available versions:

---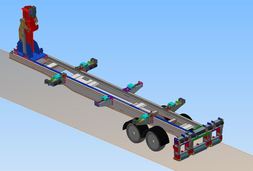 Q: Can I use the Heavy Duty Hook Lift ContiLift TBS-40 on semi-trailer also for bins, flat racks & rigs ?
A: Yes, the according version of the Heavy Duty Hook Lift
ContiLift TBS-40
enables you to lift up/put down and to tilt bins with scrap, waste, gravel etc. or trays/flat racks with a length up to 13,700 mm (45'/Option) as well as with a max. weight of 80 tons !



Check more details:
---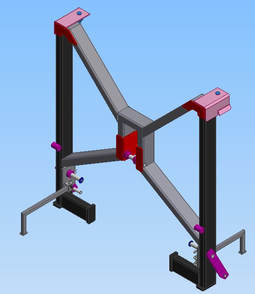 Q: What's the difference between your 20' ISO Container Adapter Kit ContiLift ICAK-20-P and ICAK-20-D ?

A: The version with the detachable 20' ISO Adapter/Spreader and support legs for storage (for occasionally usage by hook lift) is called ContiLift ICAK-D - the fixedly mounted version with support stage behind the driver's cab and pneumatically operated lifting arms is named ContiLift ICAK-20-P !

Find out more:

---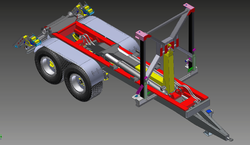 Q: Can I equip all hook lifts with your 20' ISO Container Adapter Kits ?

A: Yes, both versions (detachable & fixedly mounted) of our ContiLift 20' ISO Container Hook Lift Adapter Kits Series ICAK-20 can be easily retrofitted to all commonly used, sliding & articulated hook lift models & brands - mounted on truck, trailer or semi-trailer chassis !

Read more about:

---

Not the subject or answer you've looked for ?

Then, please, don't hesitate to contact us - Our friendly team remains for your disposition !