Skip Loaders

Telescopic/Rigid/Heavy Duty/Bi-Fold & Combi (Hook Lift) Versions


Range: From 3,5 tons up to 35 tons lifting capacity




Suitable for 2 axles, 3 axles & 4 axles Truck Chassis



The optimal solution for transport tasks in narrow urban areas, where hook lifts have problems to perform well !


** New **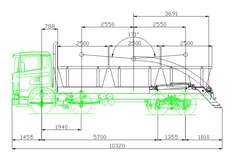 Links:


---

---

---

EOS-ENVIRO Skip Loader Units are the optimal solution for flexible transport tasks and mostly used by waste disposal and recycling businesses - in particular, in urban areas, where the Skip Loader can demonstrate its advantages by being used also in a narrow environment. The durable units come with a loading cycle time of less than 30 seconds respectively approx. 30 - 45 seconds for unloading !

Our recently modified EOS-ENVIRO Skip Loader Ranges - with 3,5 tons up to 35 tons lifting capacity - are available with Rigid, Telescopic or Heavy Duty hydraulic arms/booms. Thanks to the customized length of the loading deck they can be fitted onto all commonly used truck chassis with 2 axles, 3 axles and 4 axles and represent certainly the proper and cost-effective

solution for your business !

Furthermore, the rigid, telescopic or heavy duty versions of the EOS-ENVIRO Ranges are also supplied as Combined Skip Loaders - by being mounted onto a hook lift

sub

frame - in order to enable a flexible & alternate usage with your hook lift truck

!

Design acc. to DIN, CHEM (TS 16) & ADRs (3rd Edition) Standards also available !

Configurate your personal EOS-ENVIRO Skip Loader Module now:
Options and customized appliances are available on request. We retain the right of technical alterations without prior notice.